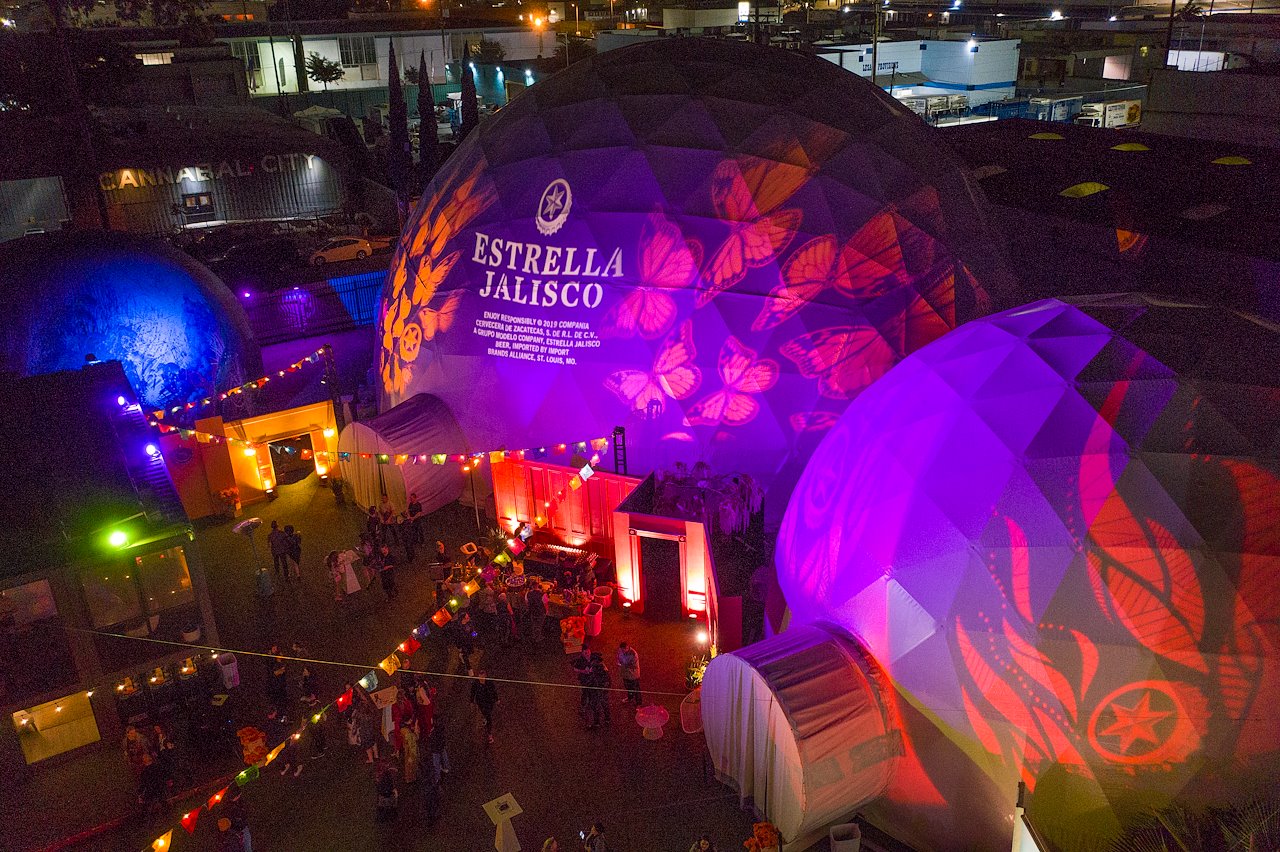 A mostly empty town square before opening.
This is the best video I was able to get from my partners at La Reyna. Voiced by Robert Rodriguez, it gives some sense of what the experience felt like.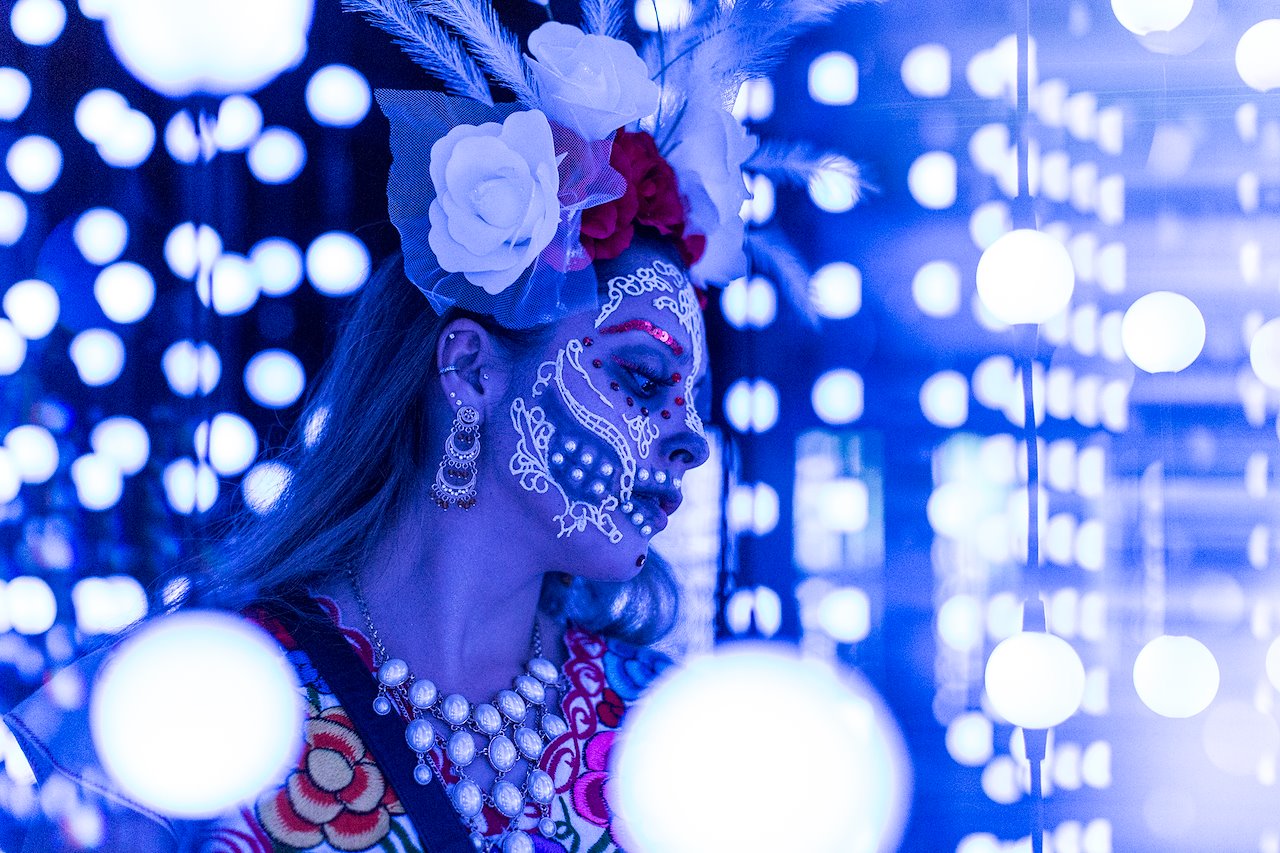 A calavera catrina wanders through our water-themed dome.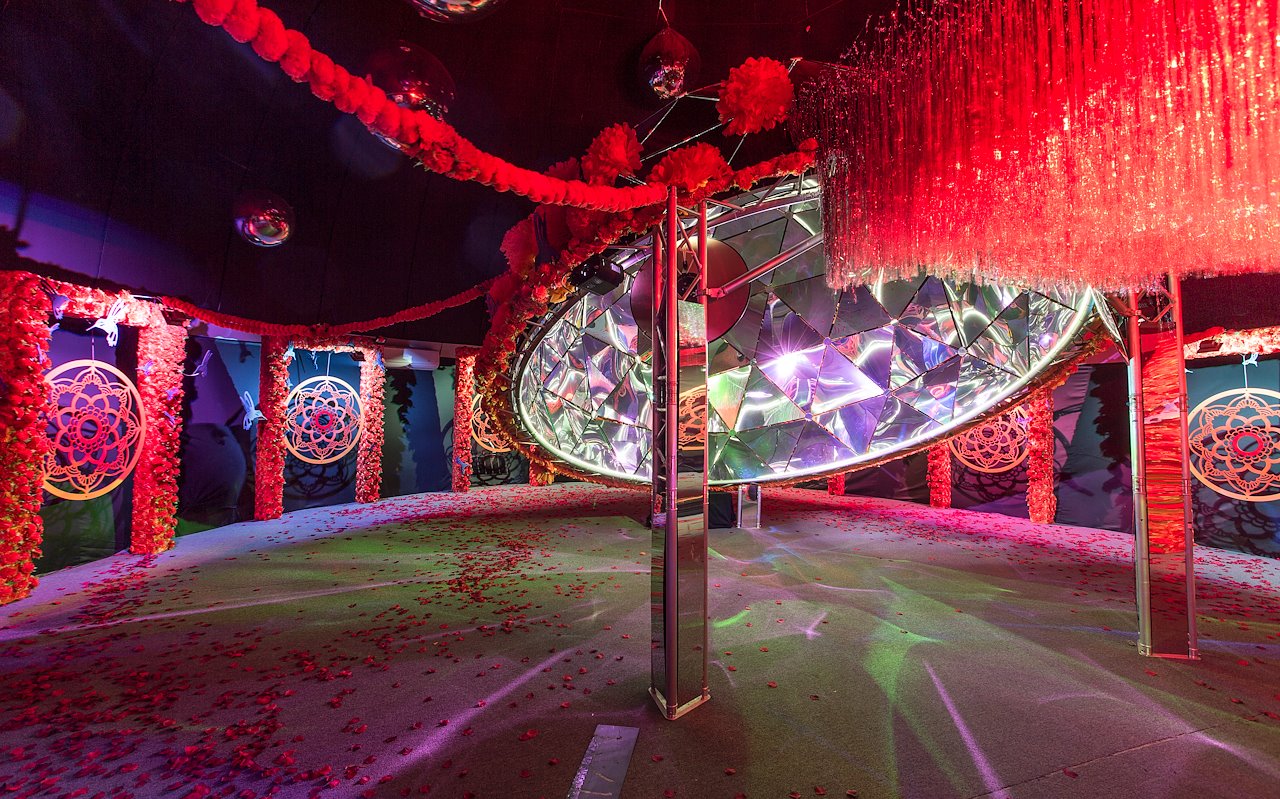 A quick snap of the earth-themed dome that featuring marigolds, hummingbirds, and the legend of Xóchitl & Huitzilin.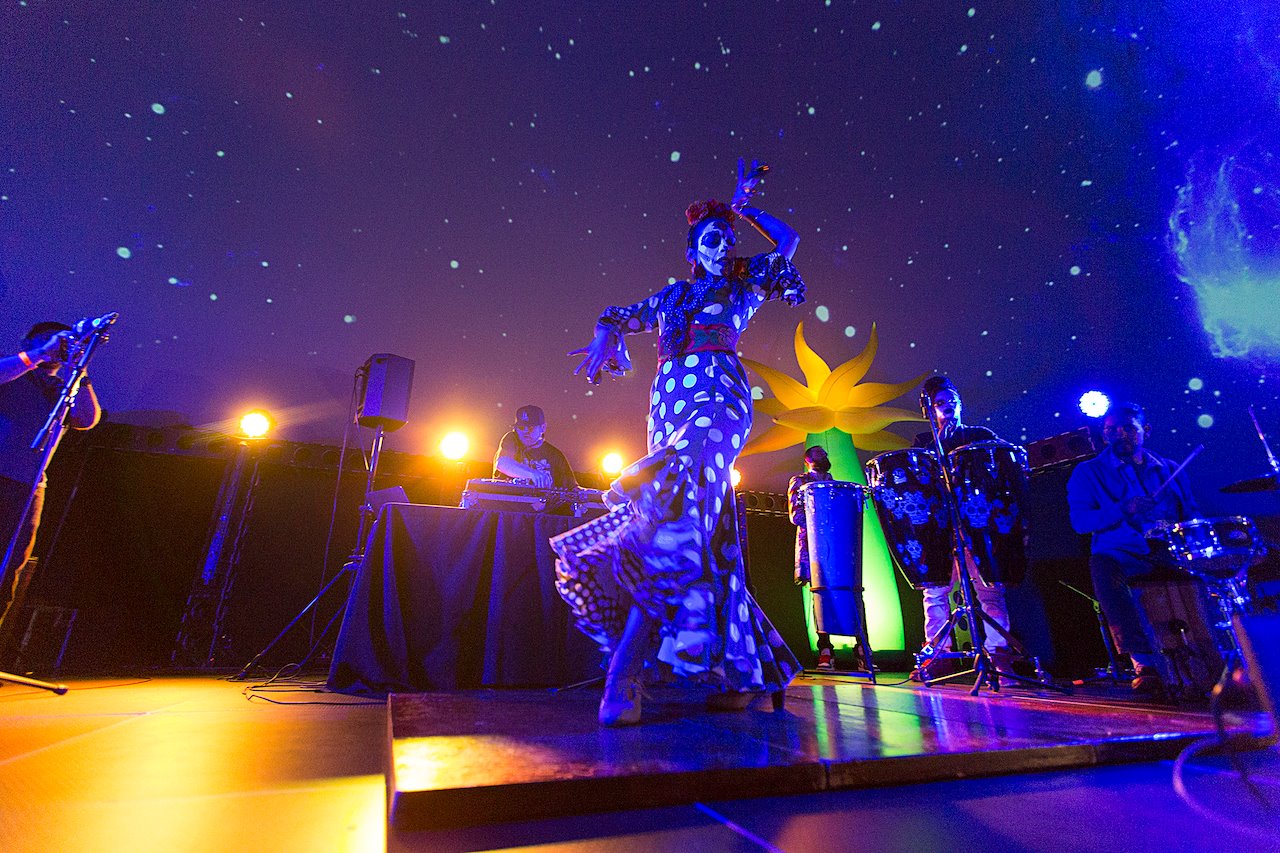 Each night hosted experiences integral to the history and culture surrounding Dia de Muertos.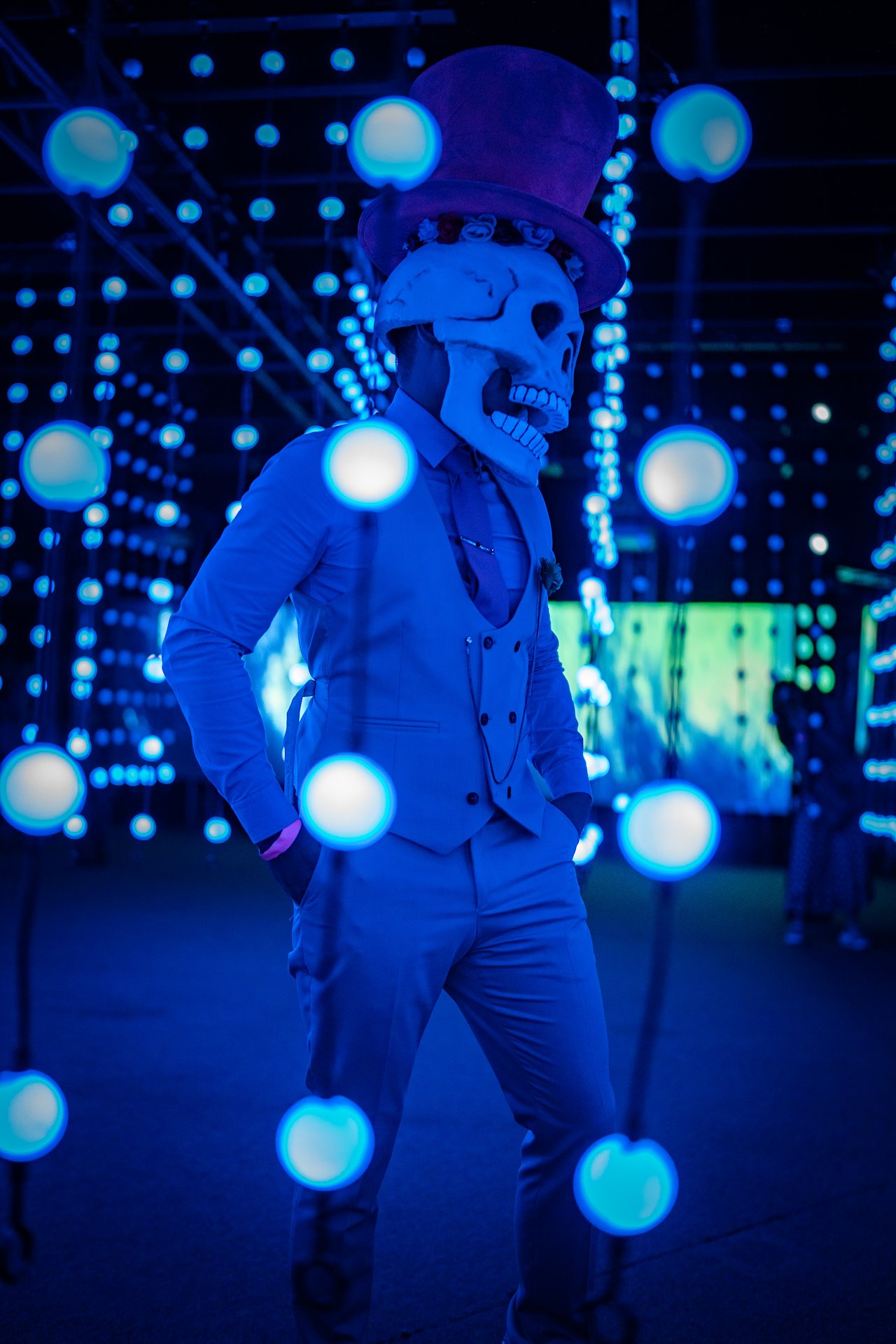 Elaborate costuming and performances were part of each attendee's visit to A New Dia.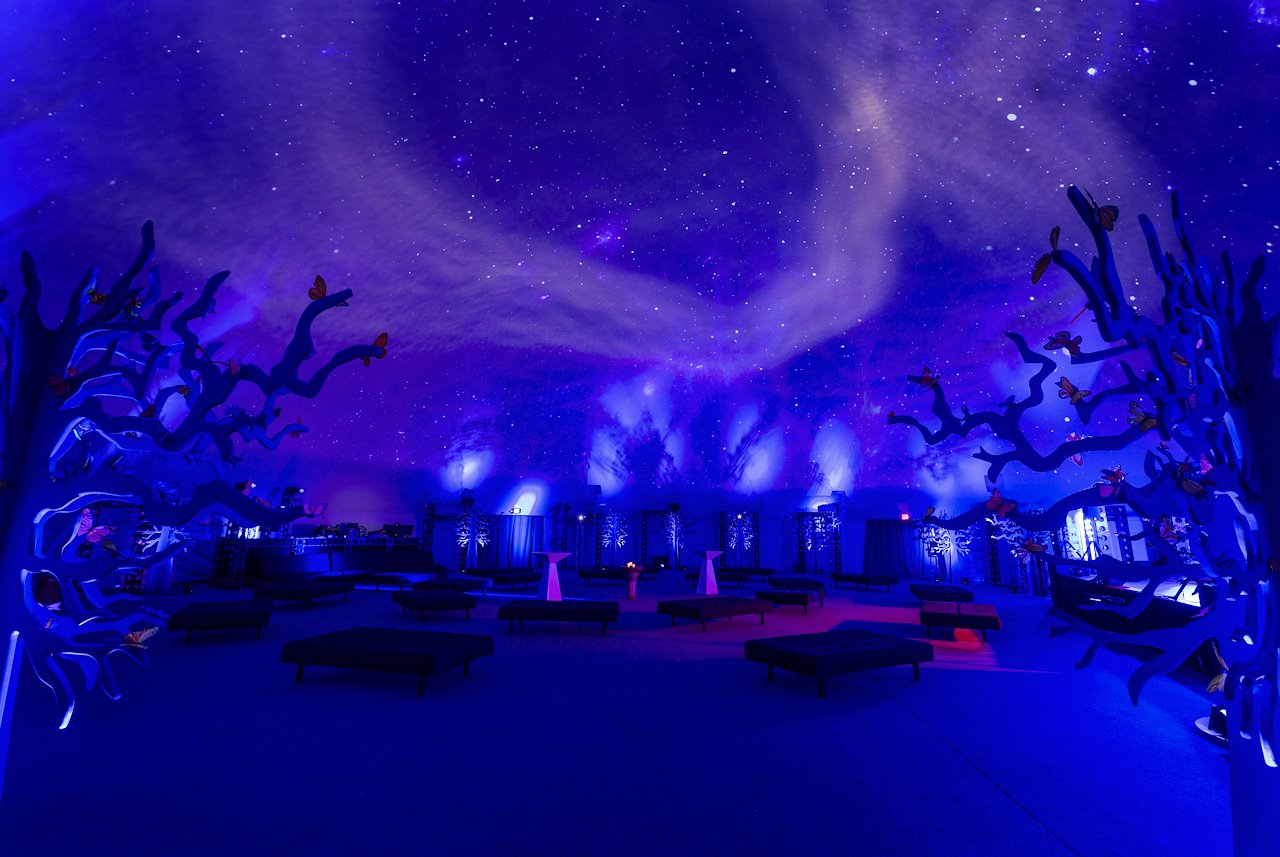 A rare moment before people filled one of the largest spaces to relax, enjoy a beverage, and send personal messages to those who have passed on by way of hanging paper butterflies on our trees.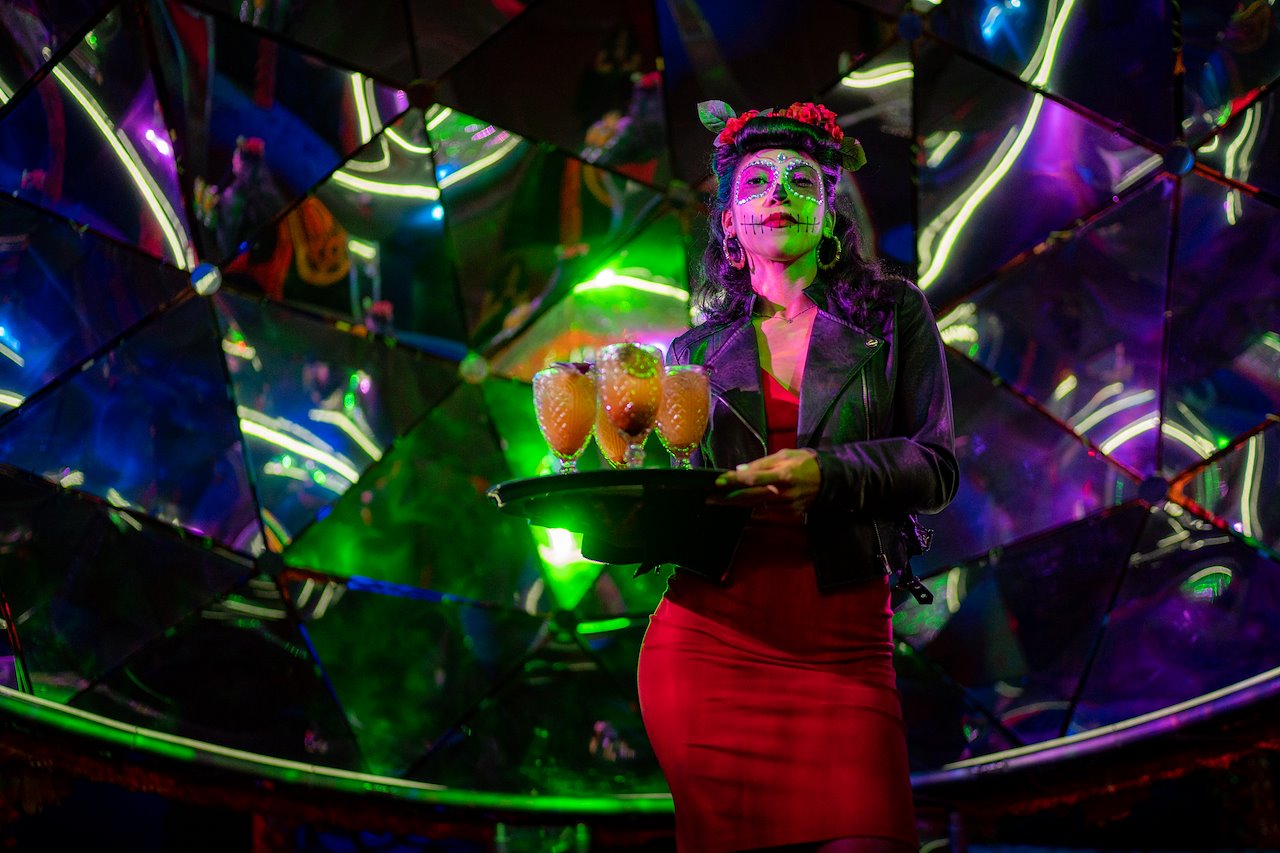 Diverse cocktails made with Estrella Jalisco beer were matched to each dome's experience and served throughout the experience.